Archive for August, 2008
Friday, August 15th, 2008
Thursday, August 14th, 2008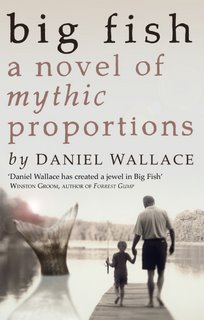 Last summer everybody at Hoover High School, which you will find in Hoover, Alabama, were forced to read Big Fish. This is a program similar to those One Book/One City programs, where they pick a single book for everyone to read. It really is a good idea. Everybody has a common knowledge, something other than sports and Britney — something different to talk about.
At any rate. The good folks at Hoover — which is a mere fifteen miles or so from where I was born — created a message board for the students to post their responses to the book. Hoover High must be one of those schools for the over-achievers among us because these guys are smart and articulate. Even those who really didn't care much for the book.
Here's a link to it.
p.s. A lot of people didn't much like the way I portrayed women in the book. I have to agree with them. I don't like it much either.
Thursday, August 7th, 2008
1. Absolutely no response from the editorial population communicating a desire for one of my short stories. Jeez.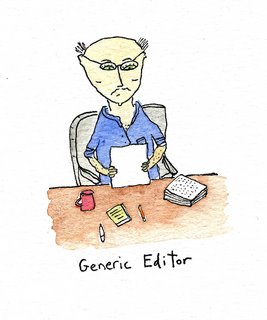 2. We got another dog. Maddie, Squirrel Dog, born March 28th.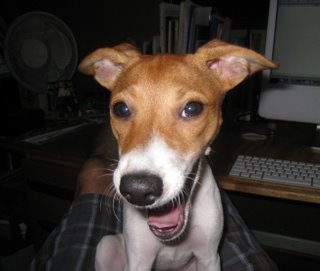 3. 66.6% through novel, tentatively called Roam.
4. Graduated from college in July.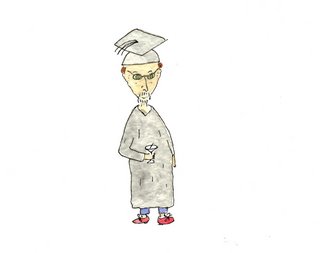 5. About to start my new job as a real professor at the University of North Carolina at Chapel Hill. A dream come true.
6. A story in New Stories from the South.
7. Going to Atlanta, Brattleboro, Austin and Miami for Mr. Sebastian in the fall.
8. Can't tell you this one. It's a secret.
9. Got my iPhone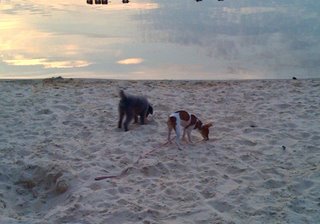 10. Taking singing lessons.