Novels
Extraordinary Adventures


Meet Edsel Bronfman.
The Kings and Queens of Roam


A novel about two sisters and the dark legacy and magical town that entwine them.
Mr. Sebastian and the Negro Magician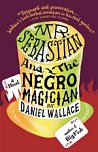 "It's a big-hearted book about loss and illusion… a heartbreaking kind of razzle-dazzle."
— USA Today
Big Fish

"In this first novel, Daniel Wallace…adds legends and folk tales from the Southern backwoods, throws in a smattering of Greek myth and attaches a few of his own inventions. Applying all of these…resulted in a story that is both comic and poignant."
— New York Times Book Review
Ray in Reverse

"Despite Ray's habits of the heart, Wallace suggests that the only hero a life like Ray's can have is Ray himself: he's more Homer Simpson than David Copperfield, but wise enough to see the ironies of his acts on earth and eventually able to tell a good joke in heaven."
— The New York Times Book Review
The Watermelon King

"[The Watermelon King] is beautifully sensual, thought-provoking, and stunning in its originality. Highly recommended"
— Booklist
Children's Books
The Cat's Pajamas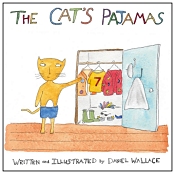 The Cat's Pajamas is an illustrated exploration of the etymology of a very common expression, or lingo, which is a great word in and of itself: He thinks he's the cat's pajamas!